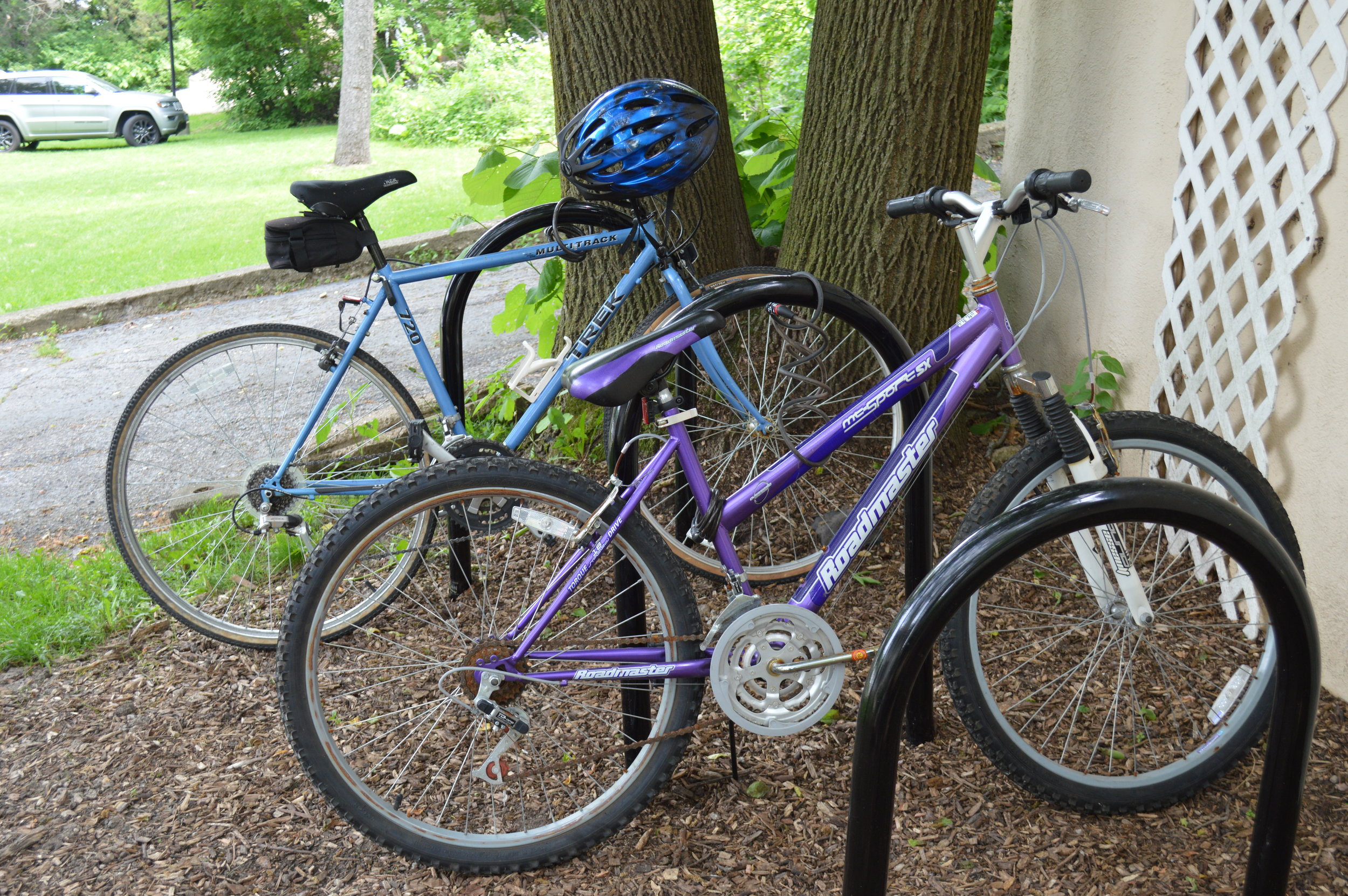 Bicycle Friendly Business
We're making the world a healthier, happier place. Join Us!
Our business supports the many benefits of riding a bicycle instead of driving. Riding a bike saves money on gas and maintenance. It also provides proven health benefits. Finally, it reduces the carbon footprint and it's great for the environment. We believe all of this is so important that we want to encourage all of our guests to get out and ride a bicycle.

Casual Living Extended Stay Hotels is proud to be recognized as a Silver-level Bicycle Friendly Business by the League of American Bicyclists. Learn more...
Bicycle Parking
Bike racks with security camera coverage are available at the front of the building.
Loaner Bicycles
Loaner bikes are available for guest use. Either take a joy ride down river road or go into town for dinner or errands. Go by bike!
Bicycle Rider Discounts
We are so eager for you to experience the benefits of bike riding that we've introduced our Bicycle Rider Discount Program. Simply by getting a bike, registering it with us, and securing it to our racks, you'll receive a weekly room charge discount. All in? Go car free, for even greater discounts. Save money by having fun riding a bike!
You won't get stranded
If you're worried about getting stuck due to weather or a mechanical issue, we've got your back. Feel confident that you'll have a ride home. Give us a call and we'll either pick you up or reimburse your costs to take Uber. (Sorry, but yes, conditions apply).
Other Events
Not comfortable riding? Maybe it's been a few years, or you don't know where to start? Or maybe you're not sure how to deal with the weather. Let us know and we can help provide direction. We can also point you to group rides, organized events, and training events for winter riding, bike commuting, or beginning riders.

League of American Bicyclists Member? Let us know and see how you can gain additional discounts.
Our Partners: We'd like to thank our partners below for helping to improve Casual Living and our community.